Megan Beattie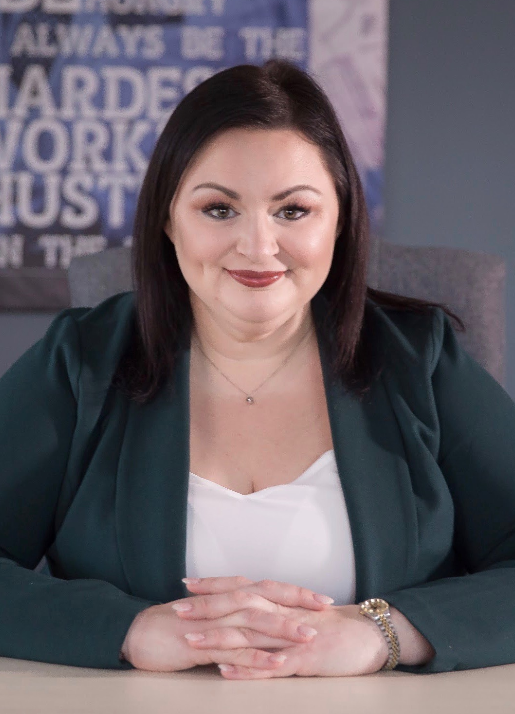 Megan Beattie has spent the last 19 years as a student and practitioner of marketing and sales process with a specific focus on lead generation.
Megan took her first position in marketing when she was just 17 years old, setting appointments for vacation membership sales. This experience helped her develop a foundation from which to grow. In this position she learned the principles that she still uses today to develop the proper scripting and process used by many multi-million dollar home improvement companies.
After a few years, Megan decided to pursue an opportunity with a home remodeler in the Kalamazoo, Michigan. Within thirty days she was promoted to call center manager. It was in this role where she learned to master the nuance of the home improvement industry. This had a great deal to do with the coaching and training that she received from Tony Hoty. Megan and Tony formed an instant friendship as Tony mentored Megan in to the role of Marketing Director. In this capacity, Megan built an extremely successful retail store marketing program, generating leads in six area Sam's Club locations. In addition the the success in the big box stores, Megan led the Home Show and event marketing program. And with Tony's help, Megan developed as a successful canvassing department to provide a fully diversified program of proactive lead generation. Megan began to hone her leadership skills as she developed the universal processes and culture required for recruiting, training and maintaining these direct marketing campaigns. A path of professional development, Megan chose to shadow the in-home sales staff to gain a better understanding of the Ten-Step Selling process. This secured her in-depth understanding of the conversion process from the point of lead generation to the closed sale.
In 2010, Megan accepted an offer from All Weather Seal of West Michigan. Since her arrival, she has help grow the business from 1.7 million in annual sales to just under 10 million in 2019. Megan built an outbound-marketing machine, with very little traditional advertising. With strong focus on hiring character and the training skill, Megan has built an incredible team around her. She has strong convictions about investing in people, as she believes they are the most underestimated commodity in the modern workplace. By embracing this ideology of personal and professional development of her staff, Megan believes you can build a human improvement company while building your home improvement company.
In 2019 Megan became a certified coach and speaker for "The Winning Minds Group" under world-renowned speaker, trainer and Zig Ziglar protege, Matt Delacruz. The notion that "Megan Knows Marketing" has been additionally confirmed by her invitation to join the Tony Hoty Consulting Team, where she can help other companies in the remodeling industry to achieve higher levels of success through improved process. Megan resides in the Grand Rapids, Michigan area with rambunctious young son Mason and her husband Dan. Megan's passion for marketing and sales within the home improvement space fuels her to to make a positive impact on others.