Remodeling Industry News
---
Let's look at why the up-sell is often more important to the customer than the sales agent. More than 25 years ago, I was canvassing door-to-door near an installation in progress in Columbus, Ohio. I stopped by the job-site to check on the progress, just as the crew was cleaning up. It was a vinyl […]
Read More....
---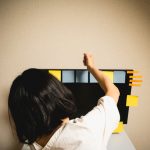 Do you have some broken processes…. So let me guess you created more processes to fix your broken ones?….aaaahhhhhh! For those of us who love the crazy world of operations management, we know that it can often be viewed as juggling multiple glass balls in the air everyday! In the home remodeling industry, specifically operations […]
Read More....
---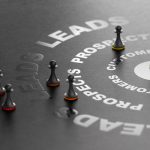 Better branding does not equate to higher sales revenues. I see so many home improvement companies get sucked in by a good advertising rep, convincing them that branding is the key.  Now, I do believe that branding has a place but as a home improvement company, it is easy to brand yourself broke! I know […]
Read More....
---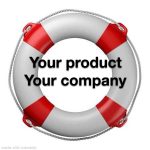 Let's look at creating employee buy in to the Serve Not Sell mentality. If you have followed me for any amount of time, you may be familiar with the saying around Tony Hoty Consulting- "Serve not sell" While anyone could gain an idea of what we mean, I want to explore another context that I […]
Read More....
---
The change of seasons might be an opportune time to implement a change of your own. Summer's gone. Vacations are over and outdoor activities begin winding down.  Kids all over the country are heading back to school, where they'll be challenged by new concepts and ideas. New concepts and ideas are also essential to […]
Read More....
---
To help new hires and trainees with a clear understanding of the word paradigm, I often start out by asking a room full of bright eyed employees for the answer to a simple question. There is a cabin full of people in the middle of the forest, and they are all dead – how do […]
Read More....
---
What's in a word? A big blow off, maybe… When home improvement marketers and sales people hear the word "yes" from a prospect, they know what to do. They move swiftly to convert that commitment in to an appointment or a sale. By the same token, when door-to-door canvassers, telemarketers, show and event staff, or sales […]
Read More....
---
Get Smart! You could change your business in big ways just by using existing technology. You need customers, and somehow, someway, you set out to find them. That, the need for lead generation, will never change. What has changed, and a lot in the last few years, is hand-held technology. I mean specifically […]
Read More....
---
Please join me for the annaul Lead & Marketing Seminar in Baltimore, Maryland on May 17th & 18th Certain to be jam packed with valuable information to help you achieve all of your goals in 2011 For details inquire within – Tony@TonyHoty.com Hope to see you there! Cheers, Tony
Read More....
---
Having a presence in a big box store like Home Depot, Sam's Club, or even local retail chains like your neighborhood hardware store, have proven to be very viable lead sources for many remodeling contractors across the country. Not only do these relationships provide small businesses with a steady flow of leads, but they also give them an affiliation with a larger […]
Read More....
---