Home Improvement Tips, Contractor Advice
---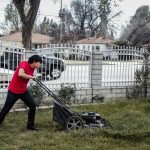 "I can't believe that someone would say these things!" This is what I thought to myself as I cringed in horror while reading the nasty review that my company had just received. All sorts of anger and contempt from a local resident who has never done business with our company. What is the source and logic […]
Read More....
---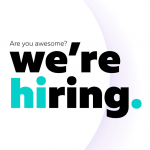 How do I find marketers, door 2 door, event workers, call center agents? This is one of the most asked questions I get as a marketing consultant in the home improvement industry. There isn't any one single thing that can make you a better recruiter for your company. The answer is it's doing a lot […]
Read More....
---
Let's look at why the up-sell is often more important to the customer than the sales agent. More than 25 years ago, I was canvassing door-to-door near an installation in progress in Columbus, Ohio. I stopped by the job-site to check on the progress, just as the crew was cleaning up. It was a vinyl […]
Read More....
---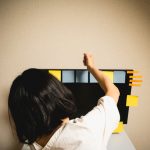 Do you have some broken processes…. So let me guess you created more processes to fix your broken ones?….aaaahhhhhh! For those of us who love the crazy world of operations management, we know that it can often be viewed as juggling multiple glass balls in the air everyday! In the home remodeling industry, specifically operations […]
Read More....
---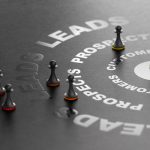 Better branding does not equate to higher sales revenues. I see so many home improvement companies get sucked in by a good advertising rep, convincing them that branding is the key.  Now, I do believe that branding has a place but as a home improvement company, it is easy to brand yourself broke! I know […]
Read More....
---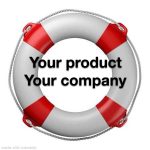 Let's look at creating employee buy in to the Serve Not Sell mentality. If you have followed me for any amount of time, you may be familiar with the saying around Tony Hoty Consulting- "Serve not sell" While anyone could gain an idea of what we mean, I want to explore another context that I […]
Read More....
---
The holiday season can pose several additional factors that make the last month of the year an extremely difficult time to generate leads in the home remodeling industry.  So much so, that it can bring a frown to the faces of many who feel they are fighting an uphill battle to book appointments.  Let's take […]
Read More....
---
Boo! Day Light Savings time is less than a week away.  And for those door to door canvassers who will be knocking after sun down, the change can be a little scary.  There are numerous factors that can have a derogatory affect on performance this time of year, so let us address them one by […]
Read More....
---
Just as a well balanced diet provides enough energy and nutrition for the optimal growth and development of a human being, so does a properly  equalized and diversified portfolio of lead generation lend to the stability and growth potential of a home improvement company.  When the human body is lacking certain vitamins and minerals as […]
Read More....
---
(As Published in Replacement Contractor Magazine) Before we can begin to improve our lead generation and lead handling practices, we need to understand the very basics. So our first step will be to understand how to properly classify or categorize leads. What do I mean by that you ask? Well as an industry, home remodeling […]
Read More....
---